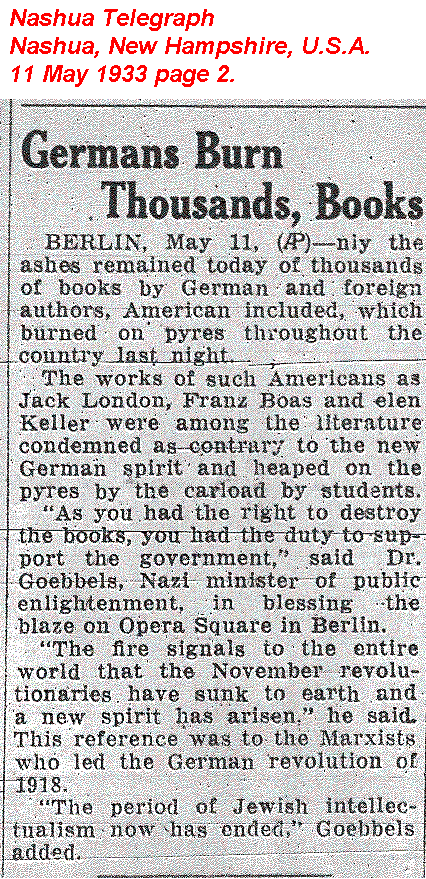 Click on the image to view
a higher-resolution image.
Germans Burn
Thousands, Books
BERLIN, May 11, (AP)—nly the
ashes remained today of thousands
of books by German and foreign
authors, American included, which
burned on pyres throughout the
country last night.
The works of such Americans as
Jack London, Franz Boas and elen
Keller were among the literature
condemned as contrary to the new
German spirit and heaped on the
pyres by the carload by students.
"As you had the right to destroy
the books, you had the duty to sup-
port the government," said Dr.
Goebbels, Nazi minister of public
enlightenment, in blessing the
blaze on Opera Square in Berlin.
"The fire signals to the entire
world that the November revolu-
tionaries have sunk to earth and
a new spirit has arisen." he said.
This reference was to the Marxists
who led the German revolution of
1918.
"The period of Jewish intellec-
tualism now has ended," Goebbels
added.
---