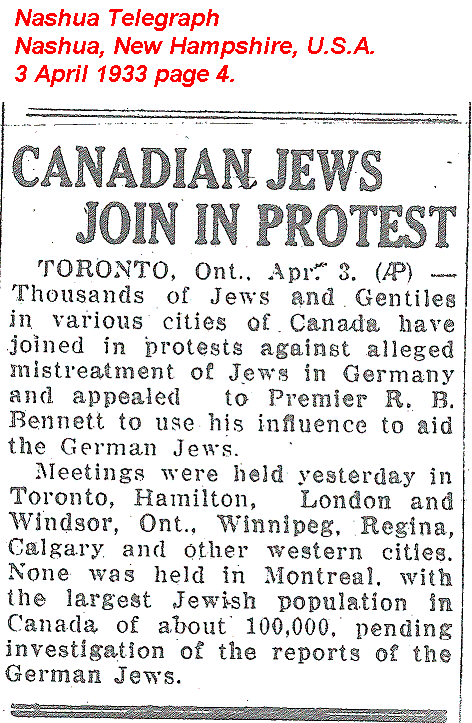 Click on the image to view
a higher-resolution image.


CANADIAN JEWS
JOIN IN PROTEST
TORONTO, Ont., Apr. 3. (AP) –
Thousands of Jews and Gentiles
in various cities of Canada have
joined in protests against alleged
mistreatment of Jews in Germany
and appealed to Premier R. B.
Bennett to use his influence to aid
the German Jews.
Meetings were held yesterday in
Toronto, Hamilton, London and
Windsor, Ont., Winnipeg, Regina,
Calgary and other western cities.
None was held in Montreal. with
the largest Jewish population in
Canada of about 100,000, pending
investigation of the reports of the
German Jews.
---